Dinner Menu:
Roasted chicken with white wine and mushroom cream sause
Eggplant parmesan
Baked Potatoes
Veggie Medley
Roasted Asparagus in garlic and butter sauce
Garden Salad with Assorted Dressings
Rolls with Butter
Tea and Water
Get your tickets today 😀!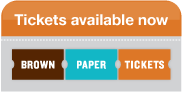 A small transaction fee will be applied to your payment. The above link will take you to another website, Brown Paper Tickets.